Duration:

 October 2018 - December 2018 (8 weeks)
Instructor:

Audrey Desjardins
Team member:

Ian Yu, Cecilia Zhao, Pan Li
My role
: Designed layouts for deliverables. Designed final interfaces with Cecilia Zhao. Directed the video filming. Contributed to design research, ideation, and storyboard.
Tools:
Indesign, Photoshop, Illustrator, After Effect, Adobe Premiere Pro
In this project, we focused on learning the process of participatory design by bringing our participant, Sam, in our design process. 
Sam, a local adventure enthusiast, needs a customizable recall product because he wants to re-experience his trips in an immersive way afterward while still having a physical form of the documentation.
​​​​​​​
How might we design a user-definable and tangible recall product that allows Sam to re-experience his trip immersively afterward?
Revista is an AR experience that provides users with immersive trip recall experience. 
With Revista, users can retain a physical extension of their trips documentation while also being able to recall the trips with information‑rich, panoramic photos or videos on Hololens. In the panoramic AR environment, users can view the documented scene from different angles, input voice memos, and review the previous memos.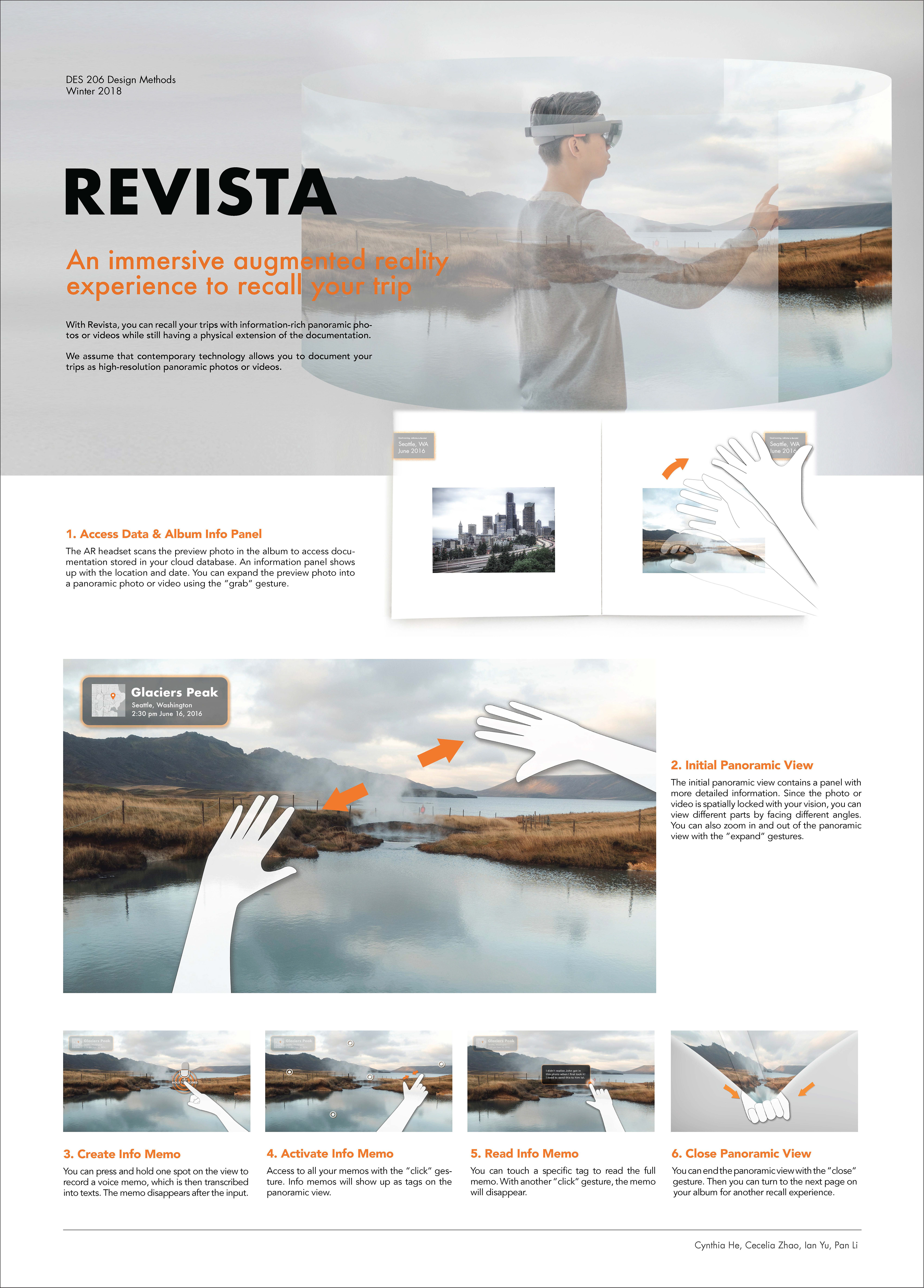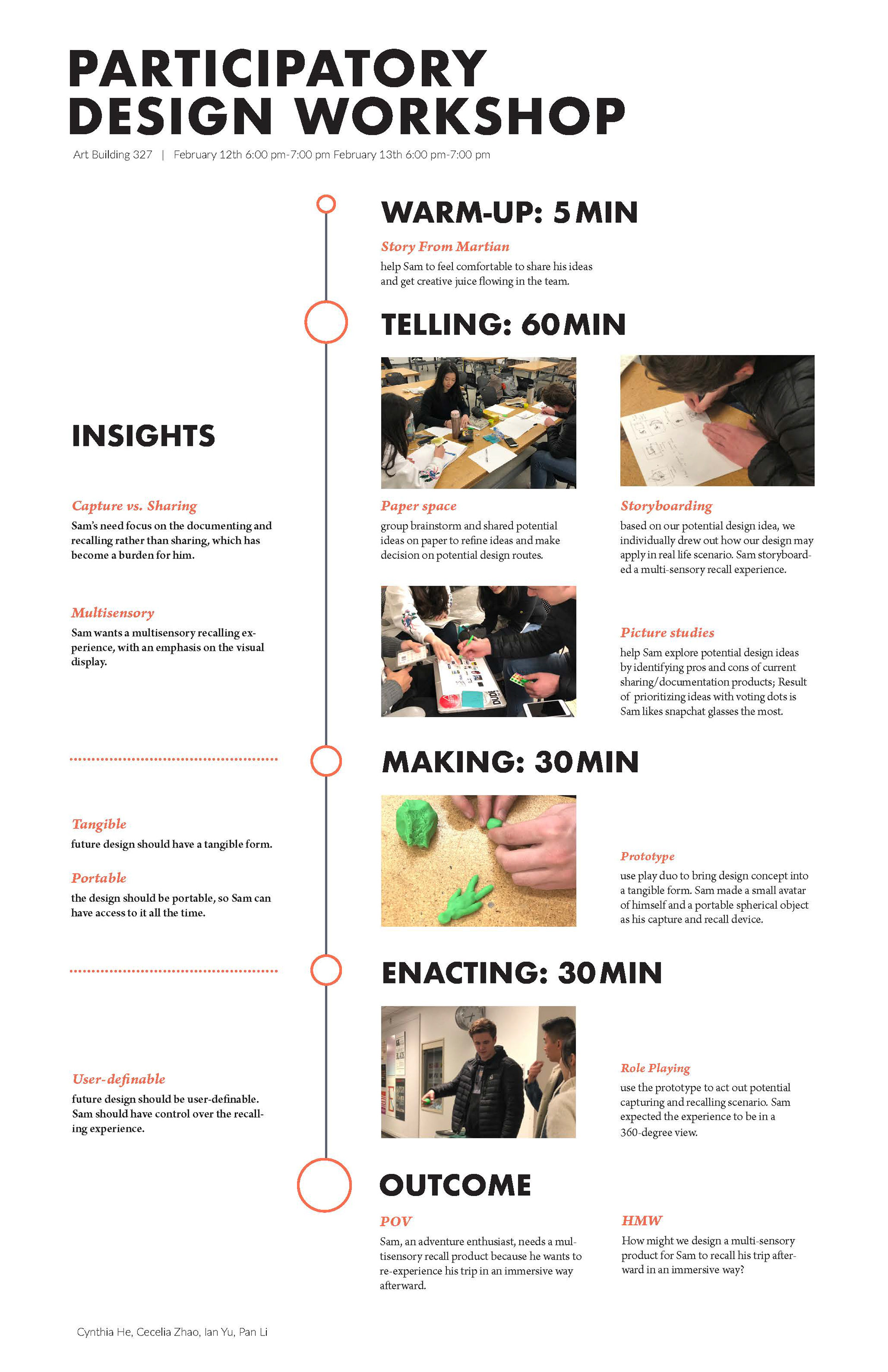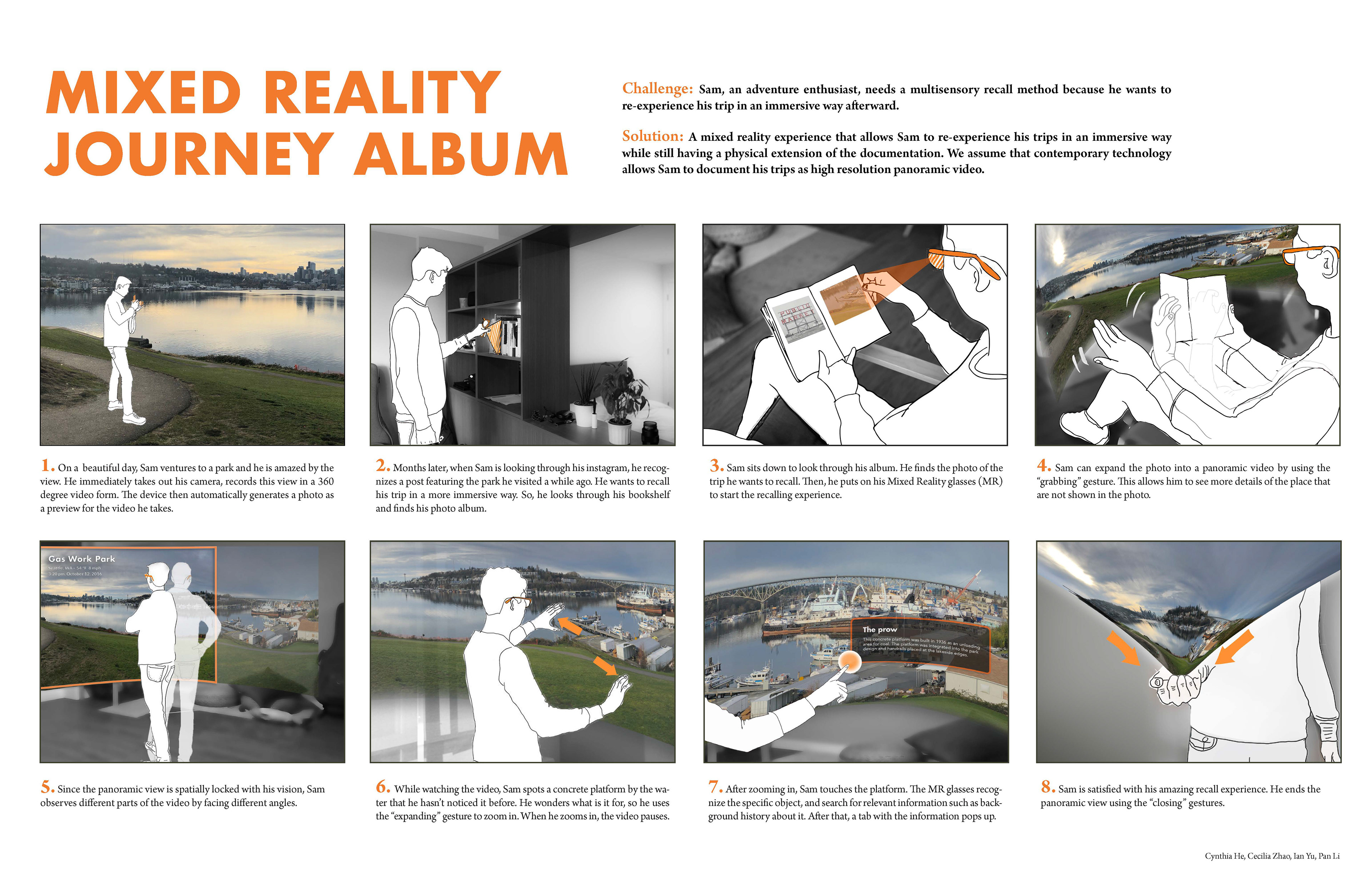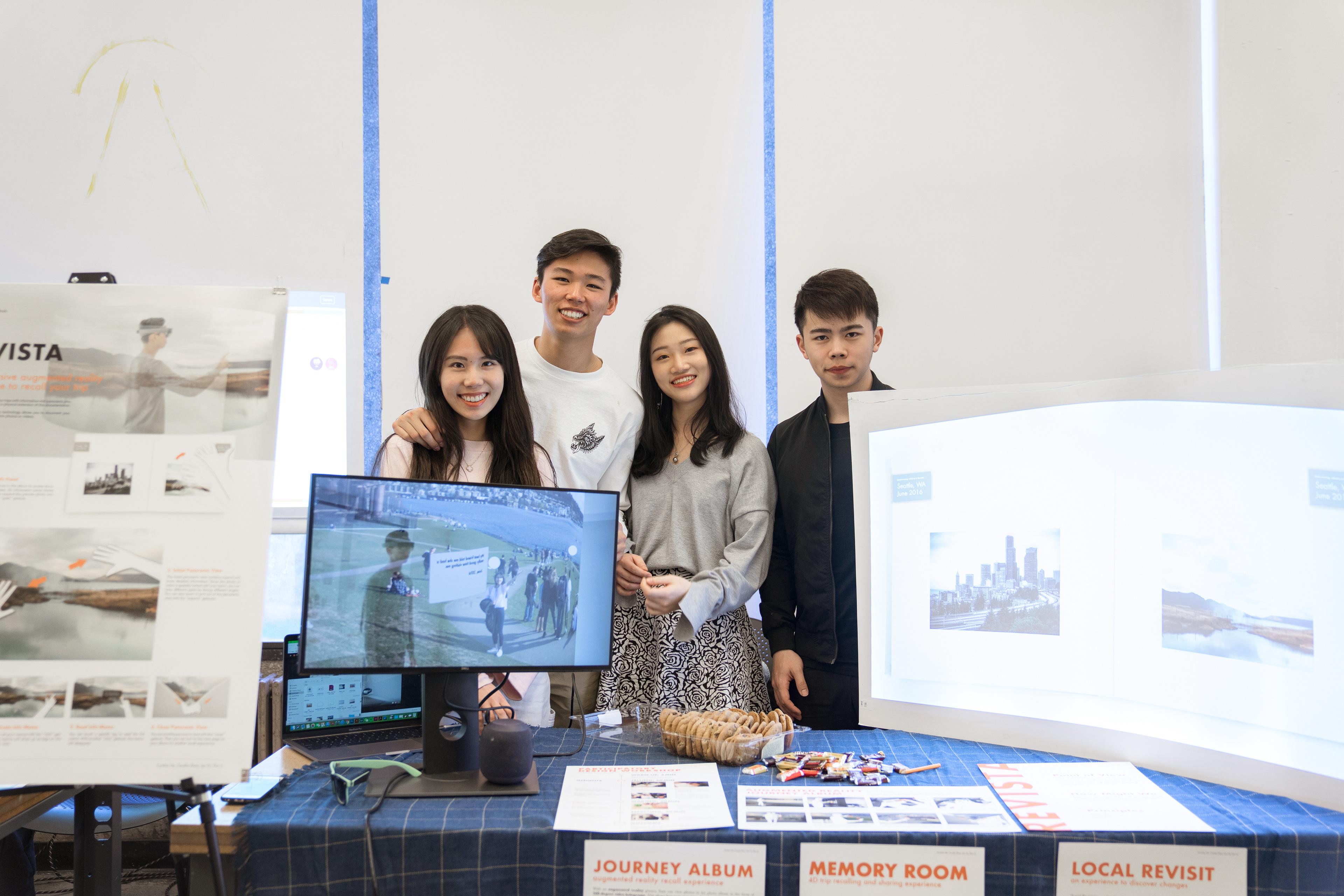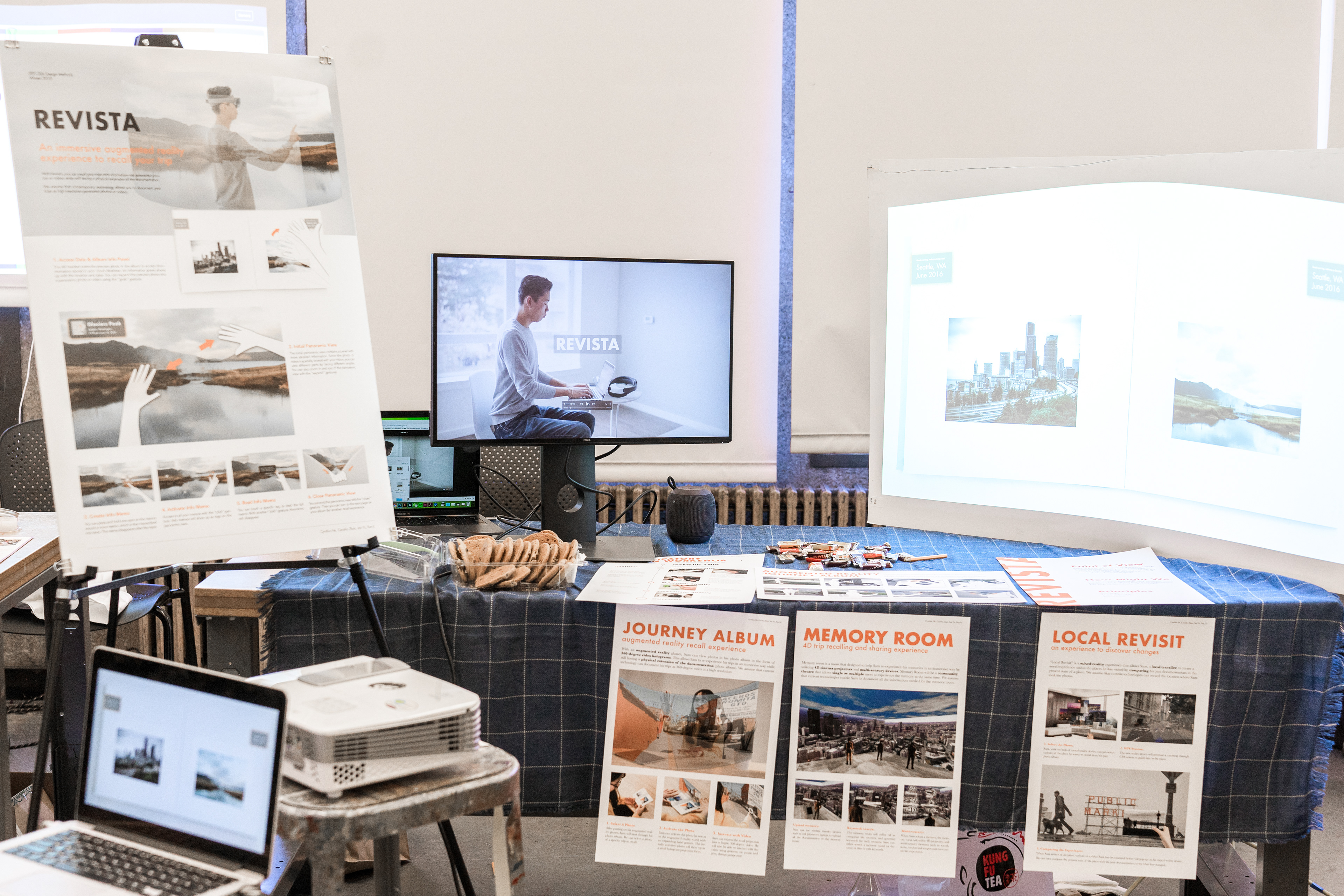 Reflection and What's Next
To what degree that the quality of the product's user experience depends on the technology. (Technology VS Design challenge)
Action 1: 
Conduct more usability testing with the prototype on the gestures. Rethink how the interfaces can cue the users to use certain gestures.
Action 2:
Consider adding the sharing options into the product's function so that more than one person can be involved in the memory recall.